About Me: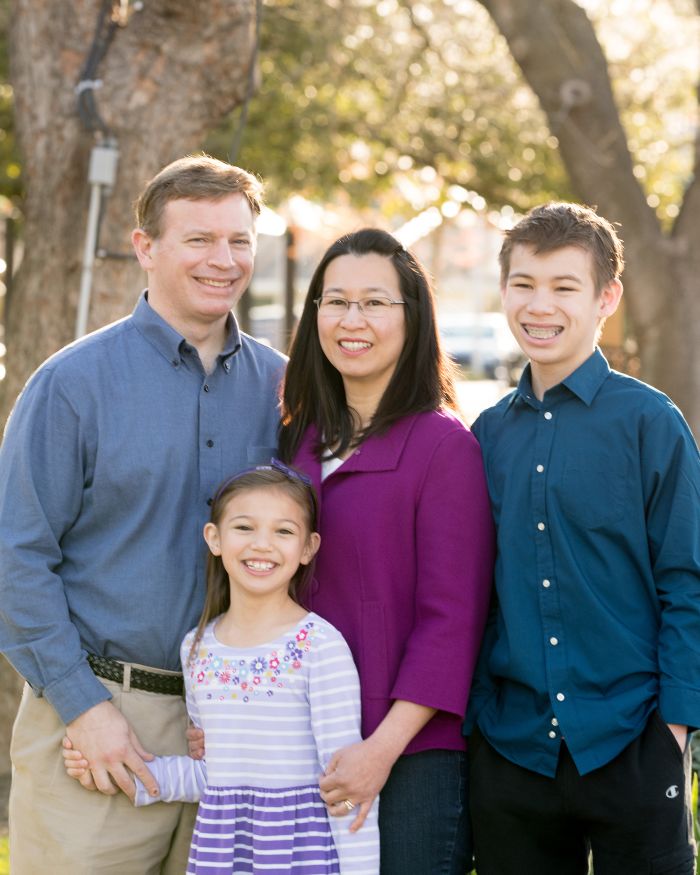 Hi! I'm Thuy (Twee) DaoJensen and I'm running for School Board in Brentwood Union School District in Brentwood, California.
At the age of four, I was a boat refugee and escaped with my family from Vietnam. We were rescued by an American naval ship in the Pacific Ocean which took us to a refugee camp before resettling us in the United States.
I learned to speak English in an American public school. The core principle that all children should have access to quality public education and educational opportunities, regardless of their race, socio-economic status, or immigration status, is so important to maintaining our shared values in American democracy. I excelled in school and later obtained a doctorate in education. Before moving back to California, I was a university professor in education where I taught diversity and equity courses, preparing future teachers to work with students from racially and linguistically diverse backgrounds.
As a concerned parent with two children in Brentwood public schools, I have been attending Brentwood School Board meetings. While the School Board members are well intentioned, it is clear they have limited experience in the modern education system and lack an in-depth understanding of the way public education works. In addition, I am a PTA officer and recently attended the annual California PTA Legislation Conference in Sacramento to lobby state legislators to increase public school funding. As a former university professor of education and elementary school teacher, I have the educational expertise required to serve as a Brentwood School Board trustee to make the critical budget decisions that promote equitable funding that will benefit Brentwood students in the long term.
I'm running for School Board because Brentwood needs a strong advocate for public education. My top 3 priorities for Brentwood Union School District are:
1. Ensuring that access to and delivery of special education services are communicated clearly to parents
2. Improving communication between schools and students' families when asking for feedback to key policy issues in the district
3. Ensuring that state certified teachers in Art are in K-3 classrooms
If you would like to support my campaign, please click the DONATE button on the top menu bar. Thank you for your support!